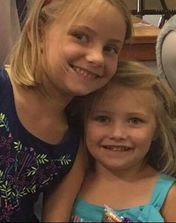 EVERY CHILD DESERVES SUCCESS

Myra Mansfield believes that all children, regardless of their background, are capable of achieving greatness.

Myra has spent her adult life serving children, teens, and young adults in various leadership, counseling and educational roles. She works as the client services director for Choices Resource Center and as the children's pastor at Living Water church. She is the founder and event coordinator for the annual Nurturing and Safe World child advocacy seminar and is an advocate with Shepherding the Next Generation.

Myra understands that the personal struggles facing many young people today are very difficult. She believes that, for most the right influence and education can help them overcome many of those struggles.

Myra says, "Challenges of the 21st century demand that we make changes in our community, schools, churches, and families that adapt to today's children so they find the support they need to climb higher than their circumstances may seem to dictate. Young people must learn resiliency and find reasons to maintain hope so they have the skills to bounce back from difficult circumstances throughout their entire lives."

If you share her concerns she would love to hear from you.


---
---